The Hayling Island Community Alcohol Partnership (CAP) has re-launched its alcohol 'education and enforcement' campaign following a successful program which reduced reported levels of anti-social behaviour on the Island and raised awareness of alcohol issues amongst young people.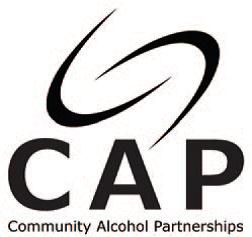 The re-launch commenced at The Hayling College with a CAP Focus Day for the school pupils. Students from years 7 and 8 received a formal presentation introducing them to the purpose of the Community Alcohol Partnership while years 9 and 10 had a carousel of talks and activities aimed at raising awareness of the issues surrounding young people and alcohol. The talks and activities were led by members of the Fire Service, Police, Motiv8, Environmental Rangers, School Nurses, representatives from the local Tesco, The Southern Co-operative and Sainburys, local resident Jane Heath and some of the college's own staff.
Following this engaging and informative day two Hayling College representatives, Deputy Head Boy Christopher Summerfield and Prefect Emily Harkness hand delivered letters to the local Tesco, The Southern Co-operative and Sainburys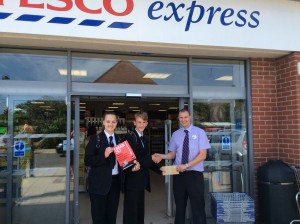 thanking the stores for their continued support of the Community Partnership. The students used the opportunity to talk to the store managers about the 'Challenge 25 scheme' and why they choose to support the Hayling CAP.
David Newbiggin  Manager of Tesco, Station Road "Locals know that if you look under 25 and you do not have ID we will refuse the sale."
Pete Raynor  Retail Business Manager of The Southern Co-operative store in Elm Grove "We are a community based store and believe that it is very important to be involved with community based projects like CAP."
Luke Todd Manager of Sainsburys, Mengham Road "We are helping to create a better environment for people to live in."
CAP will be continuing to work on Hayling Island bringing together agencies, retailers and young people to continue to educate and promote a responsible drinking culture.
For more information about Community Alcohol Partnerships please have a look at: