Delivering differently in the Havant Borough
The Safer Havant partnership is a multi-agency group working together to reduce crime and anti-social behaviour in the Havant Borough.
Early intervention and problem solving are two key areas that we are working on to achieve this goal.
Supporting Families Programme

Many families tell us that they know help is available, but trying to get the right help, from the right organisation, at the right time, is not always easy.
The 'Supporting Families' programme aims to support people by providing extra practical help early on to stop problems getting worse. Families across Havant are being supported who may be experiencing a variety of different issues from mental health problems to crime and anti-social behaviour.
Families are asked about things that are important to them, about the things that might help, and what can be done differently to support them. This is how the programme works to start getting things back on track.
For more information:
Partnership Action Group
There is an identified need to better share information between organisations to support those more vulnerable in society and deal with the demand on services. It is recognised that by sharing information and working together to solve problems solutions are identified.
The Havant Partnership Action Group will enable organisations to come together to:
Improve information sharing opportunities leading to quicker solutions.
Partnership approach to dealing with vulnerable people and places.
Improve the health and wellbeing of residents.
Review cases in line with the Community Trigger guidance.
For partners and organisations to refer to the PAG:
Current Havant Partnership Priorities:
Drug Related Harm – Support Police Operation Fortress, reduce the impact this activity has on communities and safeguarding vulnerable individuals in partnership.
Youth Related Anti-social Behaviour – Reduce the impact this behaviour has on the public, work in partnership to support young people and families and reduce offending.
Supporting Families Programme – Increase number of non-intensive support providers, reach the allocated target number of families for 18/19.
Partnership Action Group – Work together in partnership to resolve shared problems.
Communications – Increase intelligence reporting from partners agencies to Police and vice versa. Ensure that front line staff from partner agencies understand current priorities, trends and issues so they know what to look out for and when to report.
Community Partnership Information
Sharing of information is critical to developing a clearer picture of local and wider issues, to inform the actions police need to take to reduce threat, harm and risk.  If the information known to you is non-urgent, not a crime and a child/adult is not at immediate risk, this is appropriate to be shared as police intelligence using the CPI form.
You can report non-urgent information and intelligence to the Police.
Two Saints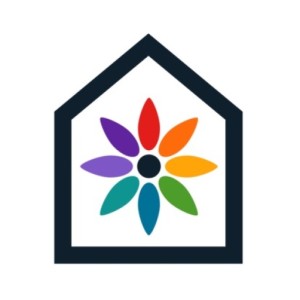 Rebuilding lives for a brighter future:  If you're homeless, or at risk of becoming homeless, and need help to get back on your feet, Two Saints are here for you. They offer good quality accommodation with support and resettlement services, and they can help you to develop skills to break the cycle of homelessness, poverty and exclusion. They work across Berkshire, Hampshire, Portsmouth, Southampton and Sussex:
Drop in sessions for Havant are as follows:
Suzy Lamplugh Trust
Stalking or harassing behaviour can cause a victim to suffer severe alarm and distress. The psychological impact of victims can have detrimental effects on their mental health. Due to these devastating effects, victims report a high prevalence of psychological harm such as anxiety and stress, causing difficulty sleeping and other issues.
The Suzy Lamplugh Trust are able to offer not only practical advice concerning stalking and the law, but they also have links to Single Points of Contact within each Police force, who can review cases of stalking behaviour to help ensure enough is being done to protect victims: