8 May – 14 May 2017 – 'Survive to Thrive'

We all have mental health. Good mental health is an asset that helps us to thrive. This is not just the absence of a mental health problem, but having the ability to think, feel and act in a way that allows us to enjoy life and deal with the challenges it presents. Yet it can be easy to assume that ongoing stress is the price we have to pay to keep our lives on track. It is time to challenge that assumption.
This Mental Health Awareness Week, the Mental Health Foundation want to set out the real scale and cost of being stuck on survive, to our health, relationships and future options. They want to outline to both policy makers and individuals the practical steps we can take to build a mentally healthy country.
This year, join the Mental Health Foundation on 8-14 May and help prompt a national conversation about what we can do as communities, schools, families and individuals to move from survive to thrive.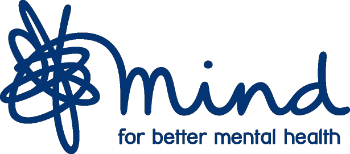 When you're living with a mental health problem, or supporting someone who is, having access to the right information – about a condition, treatment options, or practical issues – is vital.
For information, advice and support regarding mental health please visit the MIND website: