Safe & Well visits by Hampshire Fire and Rescue Service
A Safe and Well visit is a person centred home visit to identify and reduce risk to the occupier or occupiers, taking into account their behaviours and the social and physical environment in which they live.
The visit combines a home safety check to reduce fire risk in the home, such as checking and fitting smoke alarms, with health referrals for extra support where appropriate, to improve the occupier's health and wellbeing.
Safe and Well visits maximise the opportunity to prevent ill health and harm to people in our communities and cover common hazards, including:
Falls risk reduction
Loneliness and isolation
Winter warmth
Smoking
Alcohol
Substance misuse
Who do Hampshire Fire & Rescue Service visit?
Hampshire Fire & Rescue Service offer a free visit to anyone aged 65 and over.
Do you need a Safe & Well visit?
If you're unsure what advice you need, complete the assessment via the link below. By answering a few simple questions, this will evaluate your needs based on the information you provide.
>>Safe & Well visit assessment (External Site)
Refer someone for a Safe & Well visit
If you have fire safety concerns about anyone you know or work with, you can make a Safe and Well referral to Hampshire Fire and Rescue Service by following this link:
>>Safe & Well referral (External Site)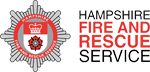 For more information and other services that Hampshire Fire and Rescue offer please have a look at their website:
>> Hampshire Fire and Rescue Service (External Link)