Do you know when to call 999?
Hampshire Constabulary, along with other emergency services, face an unprecedented amount of calls into 999 but how many people know when they should call 999 and, in particular, the Police rather than other organisations?
Recent information shows that not everyone does, with calls ranging from enquiries about flea infestations to "no credit on my phone". In light of this we are calling on you to help us keep our lines free for your emergencies only.
Only call for the Police on 999 during an emergency such as:
• a danger to life
• a crime is happening now (or has just happened)
• having immediate concerns for safety
• a dangerous incident on the motorway
• seeing something suspicious that needs immediate attention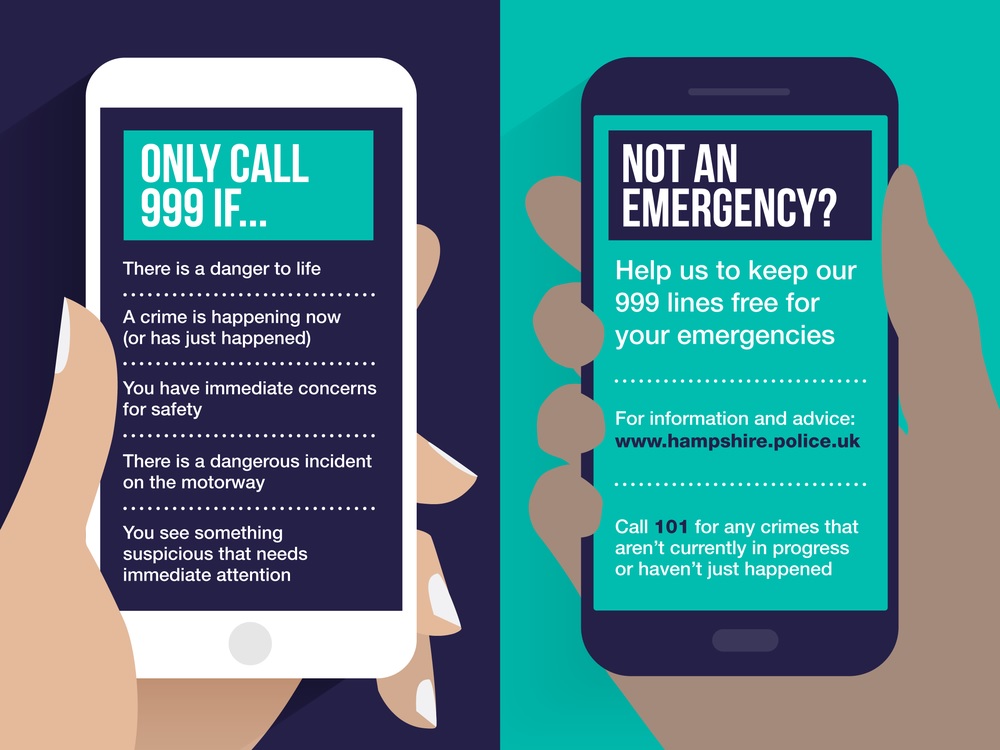 Call the Police on 101 for any crimes that aren't currently in progress or haven't just happened.
For further information please have a look on Hampshire Constabulary's website following the link below:
• Help us to help you – only call 999 in an emergency (external site)