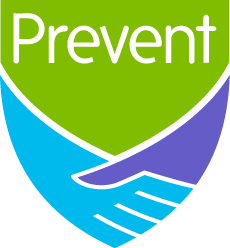 The Hampshire and Isle of Wight PREVENT Partnership Board website has now gone live!
The Website provides a wealth of useful information on national and local guidance, training, resources and  links to useful organisations.
PREVENT is the name given to a national strategy which aims to stop people from becoming violent extremists or supporting terrorism. By raising your concerns you can help someone who you believe is at risk of radicalisation get support, and can prevent them becoming involved in potentially violent activities, long before any criminal activity occurs.
If the person is identified as vulnerable to being drawn into violent extremism or terrorist related activity, they may be offered support from what is called the 'Channel Process'. This is essentially a safeguarding programme aimed at supporting individuals who are at risk and involvement in the programme is entirely voluntary.
For more information and useful contact details: