18 October 2016
There are an estimated 20.9 Million people trapped in some form of slavery today.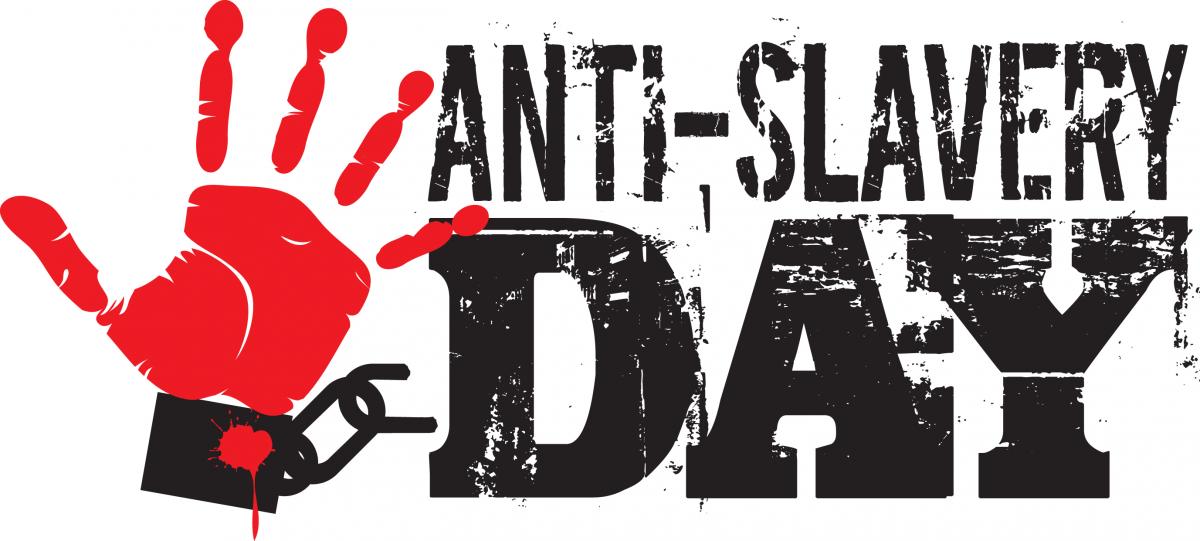 The aim of Anti-Slavery Day is for people in the UK to acknowledge that, despite the abolition of the transatlantic slave trade more than 200 years ago, men, women and children continue to be victims of the modern-day slave trade. The day helps to raise awareness of the dangers of modern-day slavery, including human trafficking and exploitation, and encourages people to be proactive in the fight against it.
Anti-Slavery Day was created to raise awareness of modern slavery and to inspire government, business and individuals to eliminate it.
Anti-Slavery Day was created in 2010 by a Private Members Bill. Since then it has grown significantly and each year more and more charities, individuals, local authorities and police forces take action to mark Anti-Slavery Day. This date coincides with the European Union's Anti-Trafficking Day.
Follow on Twitter @AntiSlaveryDay