Dog owners who don't clear up after their pets be warned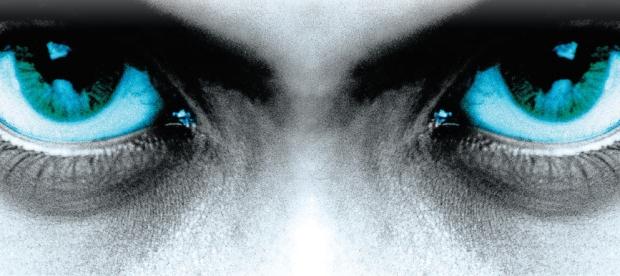 Research shows dog fouling tends to occur at night because some pet owners know they will not be seen under the cover of darkness. As such, there is a feeling that some dog owners act irresponsibly when they think they aren't being watched.
Now in a bid to deter offending, glow-in-the-dark signs with a pair of menacing eyes and the slogan 'we're watching you' will be put up at parks and open spaces across Havant and Waterlooville.
Havant Borough Council has teamed up with the environmental charity Keep Britain Tidy for the scheme. The pilot of the campaign which included 17 local authorities and land managers led to incidents of dog fouling falling by almost a half when the posters were used.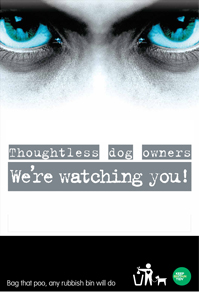 The authority has made its mission to make the borough a cleaner place to live and work. Last year council wardens went out to spray dog poo pink in a bid to raise awareness of the problem and wardens in plain clothes have been patrolling open spaces to catch offenders and give out £75 fines.
Since May 2014 more than 4300 fines have been given out for dropping cigarette ends and 150 for general litter. Fines are also being given out to people who leave bin bags on the highway.
Cleaning up litter is currently costing the authority more than £1m a year.
If you are a local authority, land manager, local parish council, housing association or community group and you would like to get involved in the 'We're Watching You' campaign, please email network.enquiries@keepbritaintidy.org for more details.