Raising Awareness of the Risks of Sending Nude Pictures Online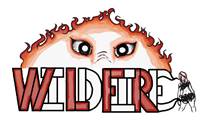 Hampshire Constabulary ran a Police Apprentice competition last year for secondary schools to design a peer to peer campaign to tackle the increasingly concerning issue of young people sending nude and sexualised pictures online.
The winning idea – 'Wildfire' which was launched on Safer Internet Day 2017
Six pupils aged 13 and 14 from Robert May's School, Odiham were selected as the winner in November last year by a panel of expert judges from organisations including the NSPCC, the National Crime Agency (NCA)'s CEOP command, the Office of the Police and Crime Commissioner's (OPCC) Youth Commission, BAFTA award-winning computer game designer Gordon Ross, and Hampshire Constabulary's Deputy Chief Constable Sara Glen.
Their idea is an animation called 'Wildfire' warning how one young girl's nude picture spreads like a 'wildfire' once sent to someone else.
The film illustrates how this female character sends a naked selfie to a boy before he shares the picture many times with other young people.
Two theatrical face masks appear throughout the film to represent the thoughts and emotions experienced by the female and male characters.
Each stage of the process represent a fire: the photo being the spark, sharing it being the blaze and the consequences being the ashes
The animation includes a message of support for young people, both male and female, to speak with someone they trust to seek help if they encounter a situation where they are encouraged to send a naked selfie to someone.
Everyone involved in this project is proud of the dedication displayed by the students in producing this film, and their commitment to setting a positive example for other young people.
You can watch the full version of 'Wildfire' by clicking here: 'Wildfire' (External Site)
Engagement and Education in the community
Hampshire Constabulary plans to take the campaign into the community to reach young people and advise them of the consequences and advise them how to manage situations they may find themselves in.
Hampshire Constabulary are looking for events being held across Hampshire and the IOW which we can attend with other young people, promoting peer to peer support and advice to tackle this issue – festivals, fairs, discos, sport events and any other youth activity taking place in your area.
We are investing in giveaways, posters and a planned long term social media campaign; we also plan to adapt the contents and messages from the film into education materials for more schools and young people to increase understanding of the law and consequences of sharing of nude pictures online and via digital devices, in particular mental health and wellbeing!!
If you have an event that may be suitable please contact schoolyouthengagement@hampshire.pnn.police.uk