The BBC have recently shown a five part documentary series hosted by Margaret Mountford investigating the methods and tactics Councils are using to combat the litter problem in Britain.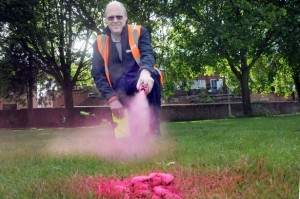 Havant's own Environmental Rangers featured in episode five, Fast Food. The Rangers demonstrated the 'Paint Poo Pink' Campaign and that Fixed Penalty Notices are being issued to dog owners who fail to pick up after their dogs.
The episode is still available to see on the BBC iPlayer until the 27th December 2014.