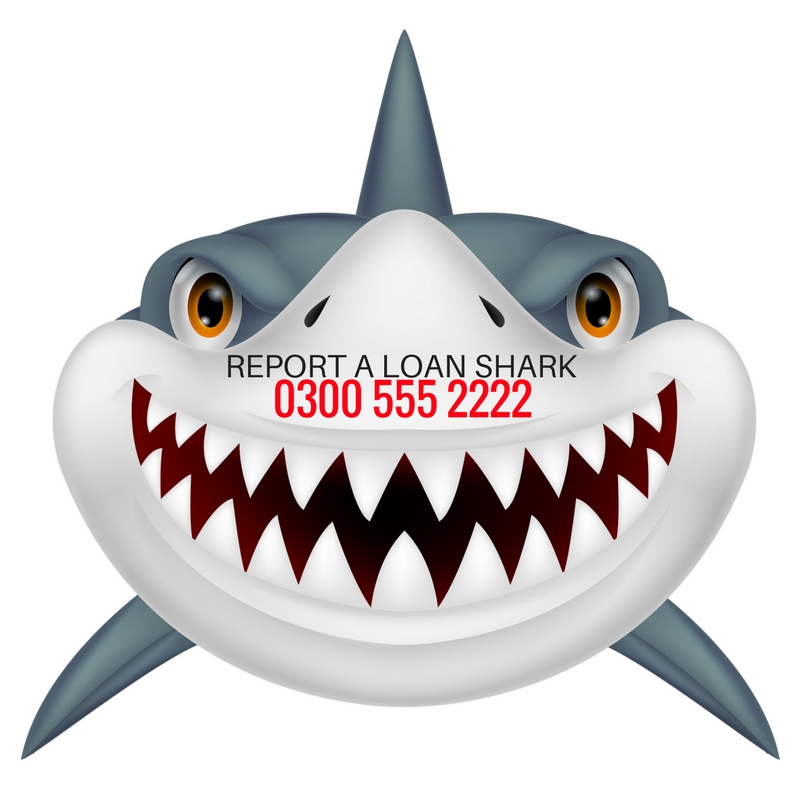 This week is the second National Stop Loan Sharks Week.
Last year, with your help, the campaign reached over 2.5 million people via social media with the Stop Loan Sharks message. This is so important in the run up to Christmas when we know people are at additional risk of borrowing from illegal lenders.
This year to raise awareness please print off the loan shark mask (right) and post pictures of staff, clients or family pets wearing it next to your logo or unusual local places using #stoploansharksweek
The best ones will be retweeted by @loansharknews so please tag them in!!